---
Arena Animation, a pioneer in the global media and entertainment training industry offers power-packed courses that help you shape your creative career. At Arena, we train you on industry-relevant employment-oriented skills through the most advanced tools and technologies with the help of expert faculty. Chase your dream career in Animation, Vfx, Gaming, and more. Join media and entertainment courses and Graduation – B.Voc in Animation & VFX OR Game Design & Development after your 12th.
---
COURSE HIGHLIGHTS
Job-oriented, industry centric curriculum
Hands-on practical training using latest tools and software
Certified faculty
Exposure to industry interaction and workshops
Placement assistance
Access to Onlinevarsity , our exclusive e-learning platform
Access to Creosouls , a platform to showcase your portfolio
Instant student loan facility to fund the studies
Learning enhanced with Augmented Reality books
ANIMATION, VFX & GAMING (AVG)*
Get skills in three in-demand industries – animation, VFX & gaming. An increasing number of Bollywood films, TV programs & advertisements rely on visual effects and animation to add supplementary touches to their works, be it to create a mythical creature, a historical era or simply enhance the natural surroundings. By 2024, the Animation & VFX industry in India will be worth Rs.18,400 crores.** The Gaming industry is growing too, at a fast pace at a CAGR of 32.2% and will be worth 25,000 crores by 2024.**
Transform your ideas into reality with Arena Animation. We train you in all aspects of animation, VFX and gaming. With three exciting industries to choose from, on completing this course, you get the competitive edge over others. Get set for the animation industry with this job oriented course!
---
ANIMATION
Arena Animation offers career-building 2D and 3D animation courses that will sharpen your skills, and prepare you for jobs in animation studios, gaming companies, TV channels, ad agencies & film production houses.
A career in animation is one of the most-sought-after options these days. The primary factors underpinning the robust growth of the animation industry are an ever increasing demand for animation content on OTT and rising demand for animation services from non-entertainment sectors including education & healthcare. With lucrative jobs, opportunity to showcase your creativity, and a chance to be in the spotlight, a career in animation offers all that you want. With Arena's animation courses, you can prepare your dream career in animation and be that in-demand professional.
---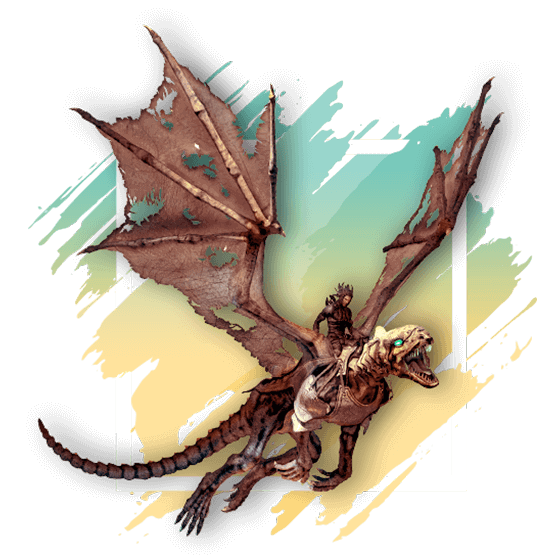 VFX (VISUAL EFFECTS)
Where reality meets and blends with the imagination, Visual Effects (VFX) begins. Arena's VFX courses trains you to become all-round VFX specialists. Right from the fundamentals to the most advanced techniques and tools, you will learn all that the industry demands from a skilled professional.
With the production of movies like The Avengers and Bahubali, and television shows like Game of Thrones that is set in fantasy worlds, the demand for visual effects is on the rise. Learn fundamentals of visual effects with these VFX courses and transform the ordinary into extraordinary!
---
GAMING/AR-VR
Arena Animation offers career-building courses in game design and development. The course covers all aspects of game designing & development; from conceptualizing a game idea, game art, development to publishing a game. Developing Augmented Reality (AR) & Virtual Reality (VR) experience using Unity is another integral part of Arena's courses.
While the game design course is customized for creative people like you, who are interested in designing their own 2D or 3D games with Unity 2D/3D Game Kit, the game development course gives you the insights into how to design games across genres and development platforms. Get the skills at Arena and embrace new-age careers in gaming.
---
WEB & GRAPHICS
Arena Animation offers job-oriented courses to help you build successful careers in the booming digital space. Join our graphics and web design courses to discover more about web design and graphic design! With the rapid expansion of the Internet, the demand for skilled web designers is on the upswing and this number is only set to rise in the coming years.
As a web designer or developer you will work on a range of projects, be creative, and learn new things, helping you to stay fun and satisfied in your career. You get the opportunity to face new challenges and apply your skills to solve them. Get trained in all aspects of graphics, web design and development at Arena Animation.
---
BROADCAST PRIME
The broadcasting industry offers some of the most entertaining and fulfilling careers in the world today. Some of these careers are for creative people like you. As a broadcast designer, you will create graphics elements and multimedia designs for motion pictures and television productions.
To be a broadcast artist, it is important for you to have a passion for creativity. Arena Animation will help you develop your passion into a profession. You will create a portfolio during your course that helps you showcase your talents to perspective employers to get hired.
---
SHORT TERM COURSES
Arena Animation's short term courses are ideal for both students and working professionals. Whether you want to jump start your career in the media and entertainment industry for jobs in animation, VFX, web & graphics, digital, and more, or sharpen your skills in the latest software in the industry, these courses are perfect for you. Join short duration courses after your 12th to excel in the media and entertainment industry.
---
UI-UX DESIGN
User Interface (UI) design and User Experience (UX) design are high-demand fields in the media and entertainment industry. The skills and knowledge you will gain at Arena Animation will be applicable to a wide variety of careers
You will learn current best practices and conventions in UI and UX, and apply them to create effective, compelling and navigation-friendly based experiences for website users on computers and mobiles.
---
If choosing a course from Arena Animation's wide range of globally relevant courses seem challenging, we can arrange a free career counselling for you. Our career counsellor will contact you and help you choose the right course for your creative career.
Contact our customer care representative in case of complaints/grievances.
We'll review your complaint/grievance and work with you to resolve the issue at the earliest.
+91 731 080 2221